It's All-Star Weekend and the home run derby last night was a dinger-filled affair with several shots over the 500-foot mark. The Big Hurt took the trophy home for the White Sox after besting Mark McGwire in the finals. You can catch the full Derby in the Divergent League Archives. More on Big Mac's future in a moment.
Home Run Derby Results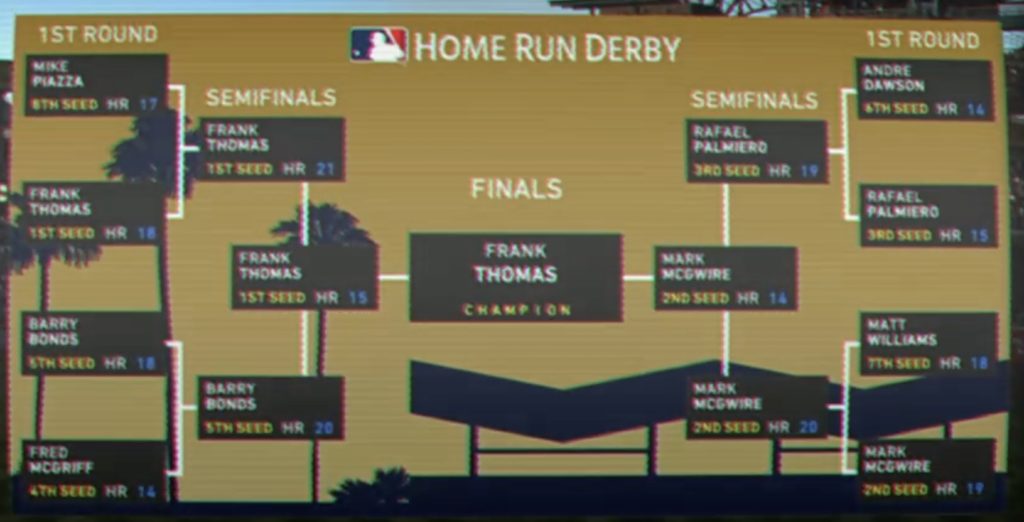 Frank Thomas won the derby after defeating Mike Piazza and Barry Bonds on his way to the finals against Mark McGwire who likewise took down Matt Williams and Rafi Palmiero. Congrats to the Big Hurt.
Hardship Draft
The 1993 Hardship Draft has concluded and it involved some huge moves with deep implications for the rest of the season.
New York Mets selected Mark McGwire from the Athletics
New York Yankees selected Kirby Puckett from the Twins
Seattle Mariners selected Mike Mussina from the Orioles
McGwire is leading the league in home runs, tied with Frank Thomas. Mike Mussina is front-runner for the Cy Young award. Things just got a little more interesting.
Tonight is the All-Star Game! We'll see you at 6pm pacific time on https://twitch.tv/extrafuture