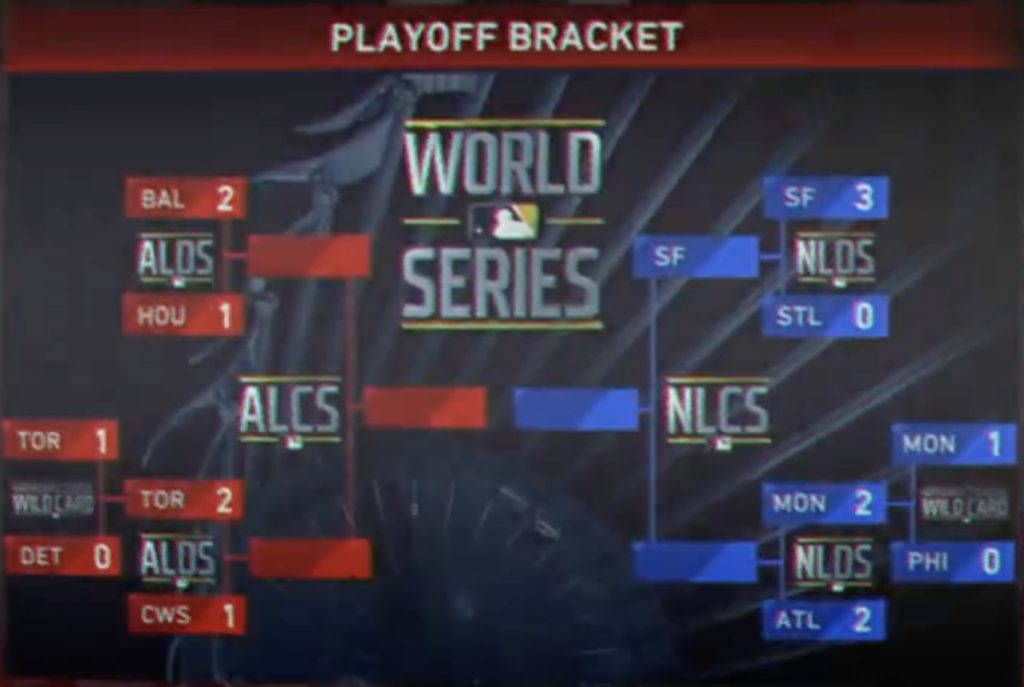 Last night's games were broadcast on RetroStrange TV for the first time, and it went great. Thanks for dropping in!
The White Sox won, staying alive in that series and making it 2-1 Blue Jays. The White Sox need to win the next 2 games in a row to move on.
The Braves tied their series with the Expos 2-2, meaning the winner of the next game moves on to face the Giants in the NLCS.
The Orioles lead the Astros 2-1.
Join us for more Divergent League action Friday night.