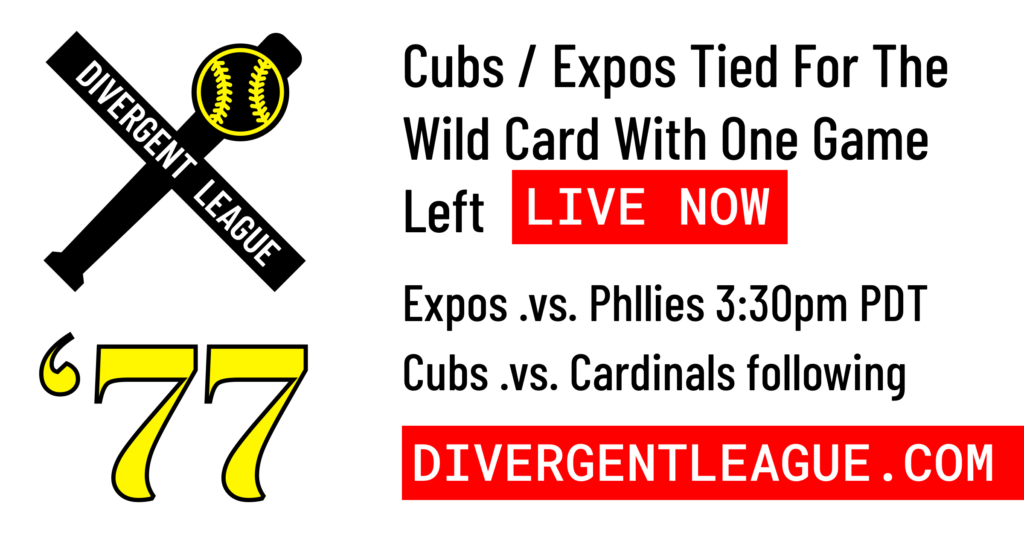 Update: The games are now live!
The Cubs and Expos remain tied with one game left in the season. We'll watch each of their last two games (Cubs .vs. Cardinals and Expos .vs. Phillies) today starting 3:30pm PDT.
Update 2: Both the Cubs and Expos won, in dramatic fashion! The Cubs and Expos will now play one more game tomorrow for the final NL Wild Card spot.
We'll begin the playoffs this week at the usual schedule: Tuesday, Friday, Sunday. You can always find the stream at https://twitch.tv/extrafuture or https://divergentleague.com/tv