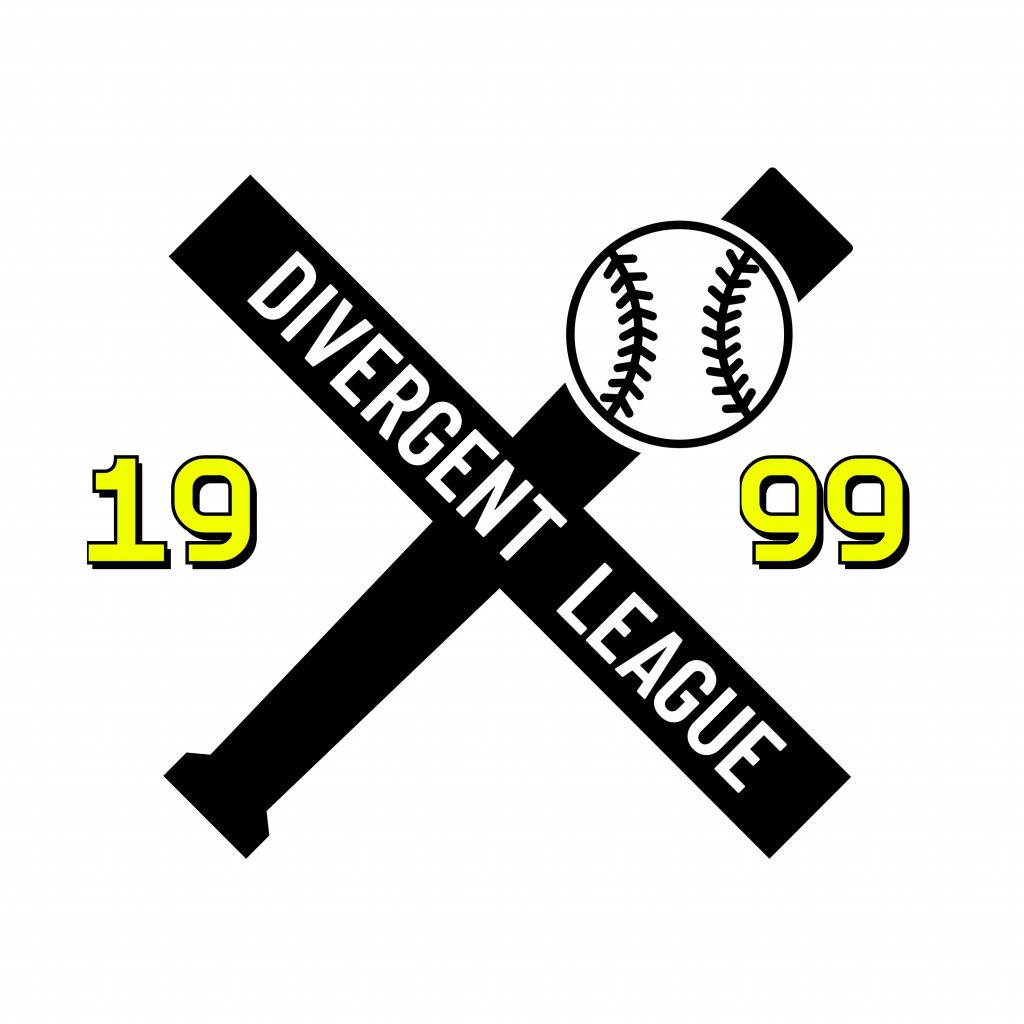 Howdy. It's been awhile.
Consider this post your invitation to become a team manager and participate in a weird atemporal look at 1999 though the lens of Divergent League Baseball.
Keep reading for how to join, when to watch, and what to look out for. I've also got some real life 1999 history material at the end for you to vibe on.
Wait, What Is Divergent League Again?
Divergent League Baseball is a simulated fantasy baseball league based on historical seasons (previous ones include: 1985, 1977, 1993) in which human managers make high-level decisions and trades and leave the coaching and playing of games to the Playstation 4 CPU. We simulate a full baseball season starting with the opening day rosters for our chosen year (1999 this time) based on a community-created roster in MLB The Show 20. Managers choose a team and get to make one pick of any player from any non-managed team, just to spice things up. We stream a subset of games featuring player owned teams on Twitch, YouTube, and RetroStrange TV on a routine schedule. Divergent League does not recognize the Designated Hitter rule under any circumstances.
There's more to it that makes Divergent League fun, but there is a whole page about that on our website.
The Team Selection & Player Draft
The Divergent League 1999 Team Selection and Player Draft will take on a new form, to accommodate our players in different timezones and with different life contexts. Here's how team selection will work:
Each manager will submit a list of 5 teams in order of most preferred to least to Phil in Discord or via email (divergent at extrafuture.com)
On Friday, March 18th at 5:00 Pacific / 8:00 Eastern, we'll host a live Team Selection in our Discord Server
The Manager names will be randomly shuffled via a Python array
If Manager is attending live, they'll be asked for their team choice
If Manager is offline Commissioner will choose teams based on the order in the list given in step 1 depending on what teams are available
And then the Player Draft:
Each manager will submit a list of 6 players in order of most preferred to least
On Saturday March 19th at 3:00pm Pacific / 6:00pm Eastern, we'll host the Divergent League Draft in Discord
Draft Order will be the reversed order of the Team Selection order, for balance purposes
The Commissioner will post a list on divergentleague.com of the results of both Team Selection and Draft as they occur, as well as these events being the subject of the first 1999 episode of the Divergent League Update podcast.
Then What?! Opening Day, Of Course
Divergent League 1999 Opening Day will take place on March 20th at 1:00pm Pacific time. See our calendar for the game schedule.
Ok, How Do I Join?
Divergent League works by having players "buy-in" to manage one or more teams. You get to choose the team, and a special draft pick. We use the money to buy a custom trophy for the winner of our championship.
This season, each team costs $10 to manage. I do not particularly care how you get me the $10. Here are two ways, listed in order of preference:
Become a Patron at any level
Hand my one of my brothers $10
If you are a Patron already, you're in! Just message Phil with your team preferences list.
Some 1999 Historical Material
For a refresher on 1999 check out MLB '99: A Season of Heroes, embedded below:
Questions? Comments? Fears, doubts? How is my driving? Just comment here or send me an email at divergent at extrafuture.com.
Thanks, and welcome to the club,
— The Commish