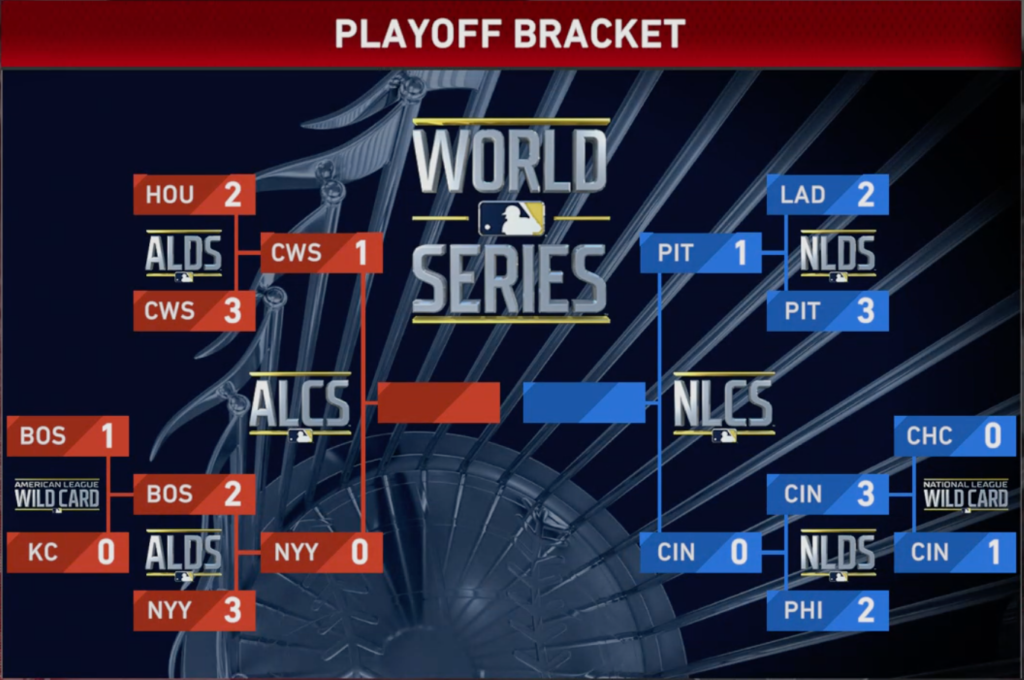 It's getting serious, now. Our American League Championship Series sees the Yankees face the White Sox and in the National League Championship Series the Pirates take on the Reds. The White Sox have gone up 1-0 on the Yankees, with Pittsburgh taking a 1-0 series lead on the Reds.
Divergent League Baseball Postseason games will broadcast Tuesday, Thursday, and Sunday, 1 game each night leading up to the World Series to see who wins the prized Bip Roberts Memorial Cup Even Though He's Still Alive.
Happy trails to the Dodgers, who lost a heartbreaker to the Pirates for the last NLDS spot and the Red Sox who lost in a replayed-due-to-PS4-power-loss ALDS game 5 to the Yankees. The White Sox defeated the CPU-controlled Astros.
Divergent League games can be streamed live, free, on https://twitch.tv/extrafuture