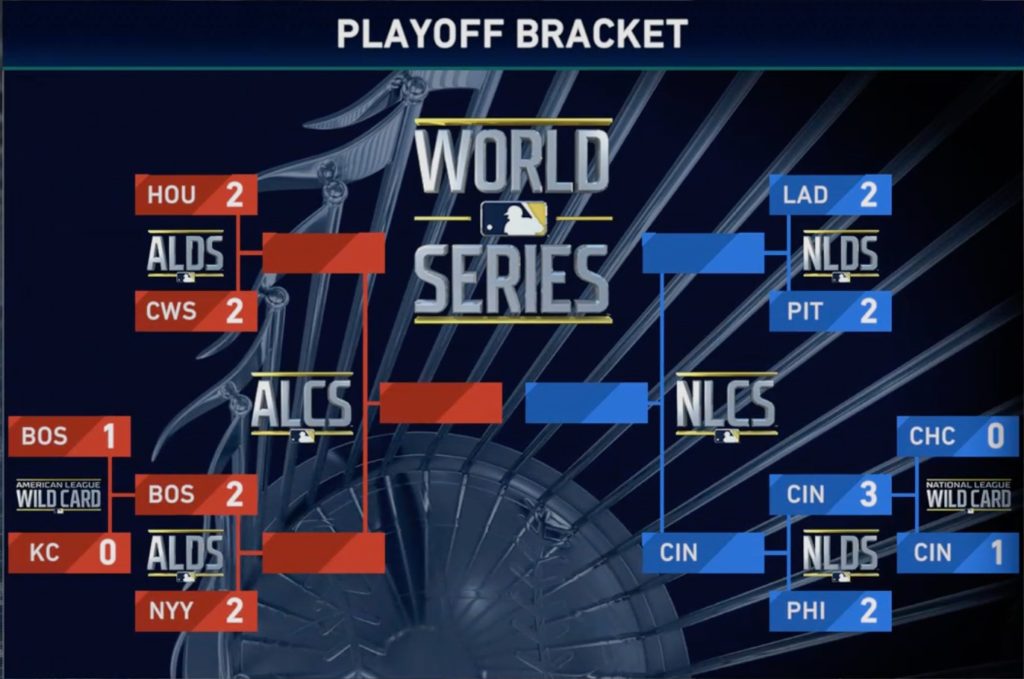 The Cincinnati Reds have pulled off the seemingly impossible task of stopping the Philadelphia Phillies, defeating the Phils 3-2 in the NLDS. They'll go on to face the winners of Dodgers / Pirates game 5.
The Los Angeles Dodgers and the Pittsburgh Pirates are tied 2-2 in the other NLDS game, meaning one team will go home after today's game. The Pirates are in the capable hands of staff ace Frank Tanana, and the Dodgers send Burt Hooton to the mound. Both pitchers lost their previous outings in the series.
Game 5 of Houston Astros, one of the two CPU-controlled teams left in the Postseason, and the Chicago White Sox (with regular-season MVP runner-up Oscar Gamble) will see Dave Frost (0-1) and Bob Knepper (0-1) battle for the ALDS. The White Sox are still without Lamar Johnson, who is awaiting a game-time doctor's decision on his ability to play.
The Boston Red Sox, the other CPU-controlled team, have pulled to yet another 5-game series with the New York Yankees. What do you expect from Yankees / Red Sox? The Yanks send Dun Gullet to the mound against Rick Wise for the Sawks.
Our first game will start at 3:30pm PDT today, 11 September 2020 on twitch.tv/extrafuture.